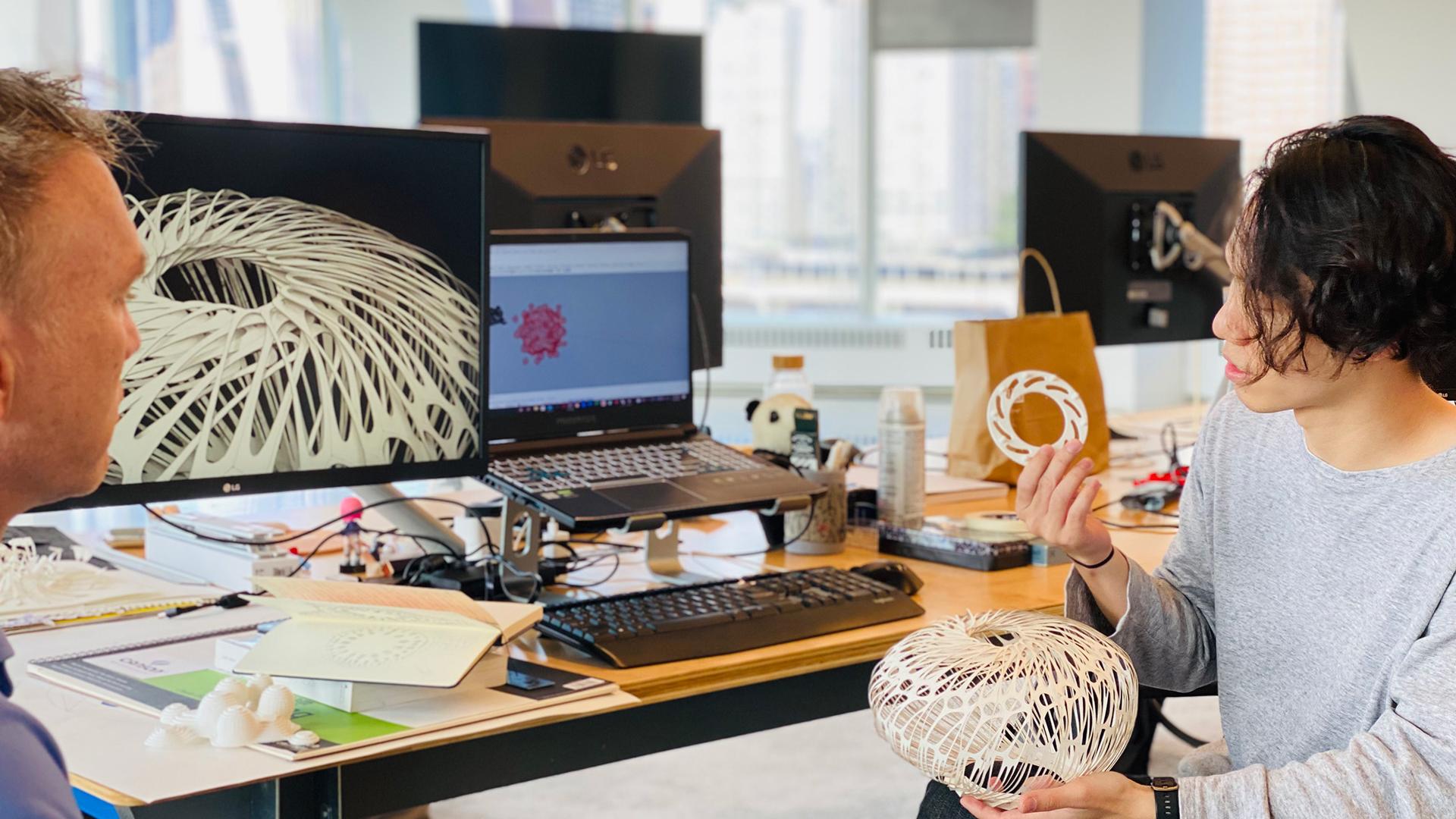 M.S. Design Technology
Program Information
In an era when we are witnessing one of the most significant paradigm shifts in the conceptualization and creation of our environments, objects, and interfaces, the M.S. DT program, directed by Jenny Sabin, catalyzes multidisciplinary expertise, exploration, innovation, and collaboration in several emerging technology areas, including design + interaction, design + materials, design + media, and design + environments. This synergistic and cross-disciplinary approach will pioneer new modes, methods, and applications, and redefine existing practices in the advancement of experimental design and technology.
The M.S. DT is an interdisciplinary program administered by the College of Architecture, Art, and Planning (AAP). Core faculty bring expertise from AAP, the Ann S. Bowers College of Computing and Information Science (Bowers CIS), Cornell Human Ecology (CHE), Cornell Engineering, and Cornell Tech. Students with an undergraduate or graduate degree in architecture, design disciplines, engineering, biological or materials science, or computer science are likely candidates for the Design Tech program. The M.S. Design Tech program is designated as a STEM program in Architectural and Building Sciences/Technology (CIP code 04.0902) making international M.S. DT graduates eligible to extend their F-1 visas for up to three years in order to work in the United States.